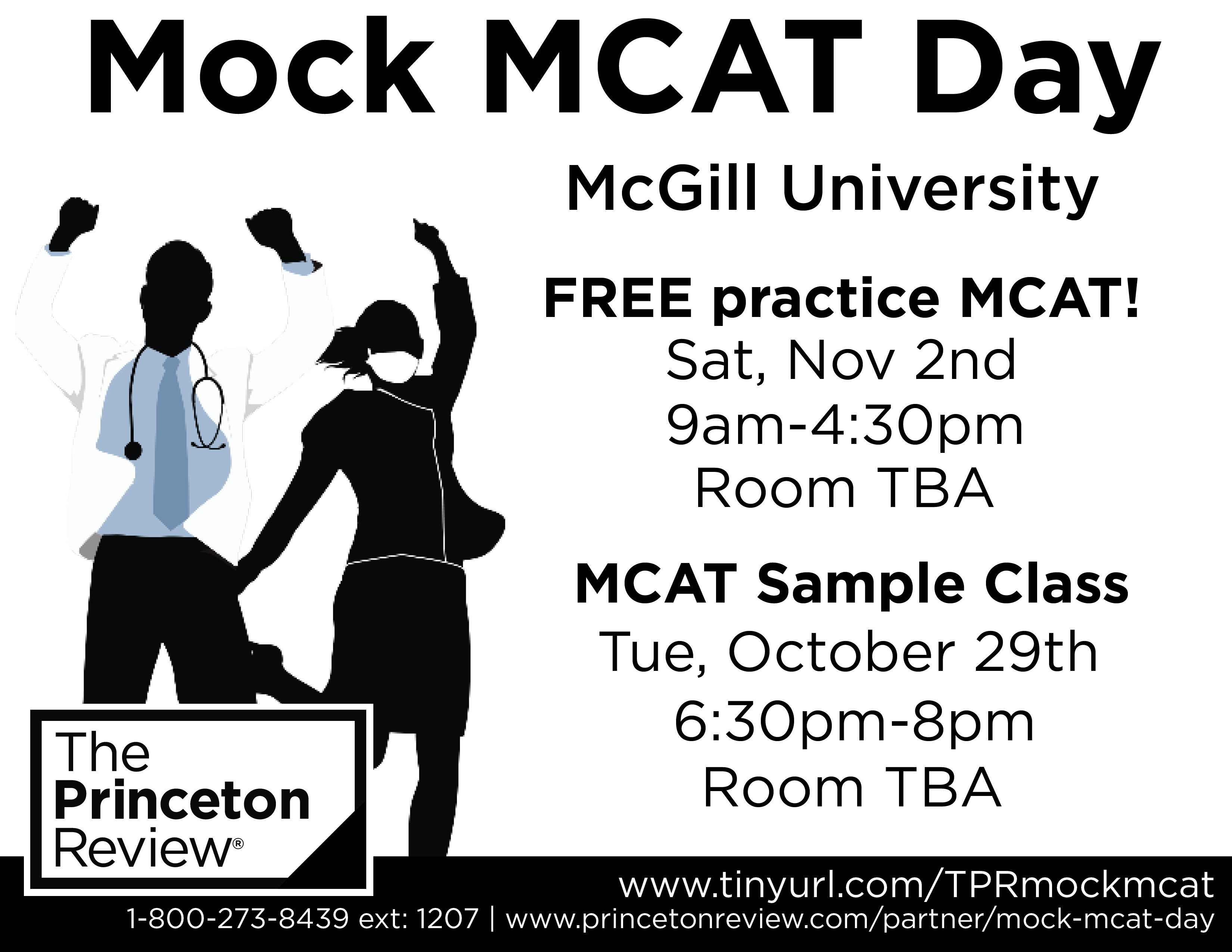 Our sponsor The Princeton Review is hosting two exciting free MCAT events.
National Mock MCAT Day
Are you applying to Medical School? Come out and write a FREE Practice MCAT on Saturday, November 2nd 9:00am to 4:30pm! This FREE event will be held at Concordia University, John Molson (MB) Room S2.401. This is a great opportunity to get a feel for the MCAT and learn what you're up against. After the test, you will get access to a detailed, interactive score report!
MCAT Sample Class
Need more information before taking the practice test? Come out to a FREE MCAT information session hosted by The Princeton Review on Tuesday October 29th from 6:30pm-8:00pm. This FREE event will be held at McGill, room TBD. All of your questions about preparing for the MCAT will be answered!
Register for FREE here or by calling 1-800-273-8439 x.1210.
Don't forget to invite your friends on Facebook!
We look forward to seeing you there!